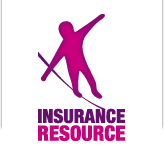 At Insurance Resource, we are a team of experienced ex-healthcare intermediaries. We have many years of specialist private medical insurance experience behind us. With our combined expert knowledge of the PMI market and technical know-how, in 2005 we created the Insurance Resource service starting from a simplistic CPD training tool for both PMI specialists and budding general insurance brokers who wanted to break into the PMI arena, to what it is today.
We have used our expert knowledge as the cornerstone of knowing and understanding what our users want as a labour and time saving tool for their needs. We understand the demands of the intermediaries' role and talk the same language. We recognize that dealing with insurers can at times be like dealing with a slow moving Goliath, creating frustration when response times are not always working at the same pace as the dynamic intermediary. It is for this reason, that we have worked with the insurers to bring to you a tool that is both used and supported by all the major insurers. Giving intermediaries the access to both accurate data on insurer benefits, the ability to compare in an unbiased environment, insurer plans and to obtain instant quotations for
individuals
with a plan to introduce
small to medium enterprises
quotations. We are only able to do this thanks to the support and encouragement that we have had from the major players in the market place.
Today you are able to produce and export comprehensive and detail benefit comparison reports in a matter of seconds and supply them to your clients either in hard copy or email format. Once set up, you are also able to create instant quotations from an increasing number of PMI providers, in "Real time".
As part of the service we provide, subject to the chosen level of package, we offer a range of reports that allow you to present information to your clients to support your new business sales and renewals.